Oh hi, you.

Before you read
about this project,
I'd like to take
this opportunity to ask,
How are things with
your family, friends?
I hope everything is well :)
if not,
I'm sure things will
fall into place
eventually.

Though,
until that happens
(and I promise it will)
Do offer them a hug
every once in a while.
The best place
In the world..
Is formed


inside a hug

.


Annnnnyways…

Hi.
My name is Jack,
and this project
is simPly about
Freedom.

(..and totally my opinion about it)


Though, I think at this very moment,
like,
right now,
It's fair to say,
You and I are quite spoiled
To have freedom -
Of choice, expression, voice, thought,
movement, belief, assembly…
But, because of social —
media
nOrms
Standards

we are almost expected
to choose to
Follow these Medias
Meet these Standards
Live up to these Expectations
To own what this Person has
In order to stay
In touch
Respected
Normal.
In touch
Respected
Normal.

(repeated, addicted)

A Freedom we come into
within
our current environment.
Especially,
our urban environment.

Consequently,
True freedom can really only be found in protection of each other's freedom.
And even further,
In protection of
All life's need to
flourish.

This project,
When given the opportunity to
Design anywhere
To do (and be) anything
I chose instead
an existing site
Somewhere that really-
really needed


a hug.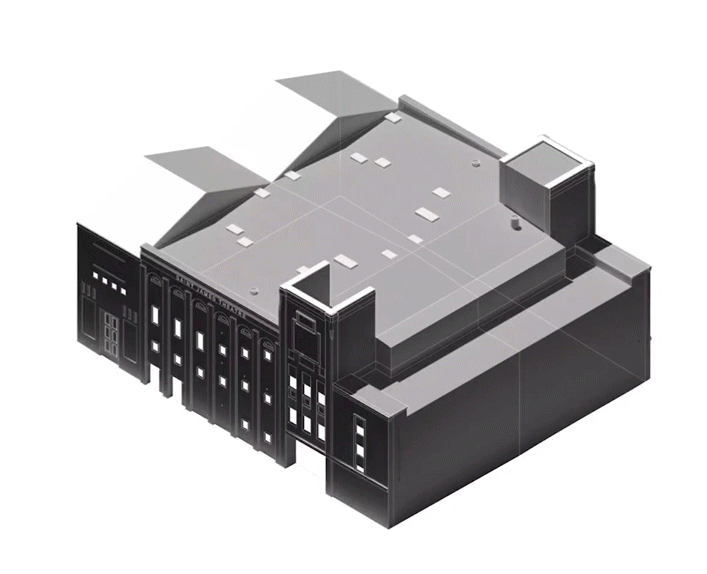 St James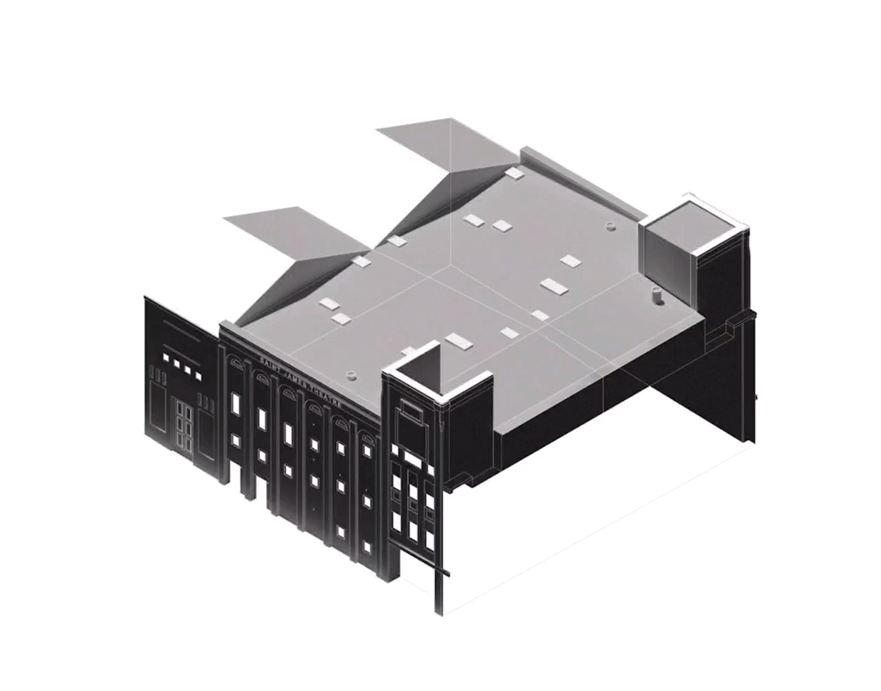 was a theatre
That adapted,
Transformed itself to fit in
With time.

*

Now, the fragile skin

*

Of St James


Sits in silence,
*

With wounds that trace time better than any of
the neighbouring tall modern shiny boxes
Weakened as the city grew
And the eyes


are windows, slammed shut.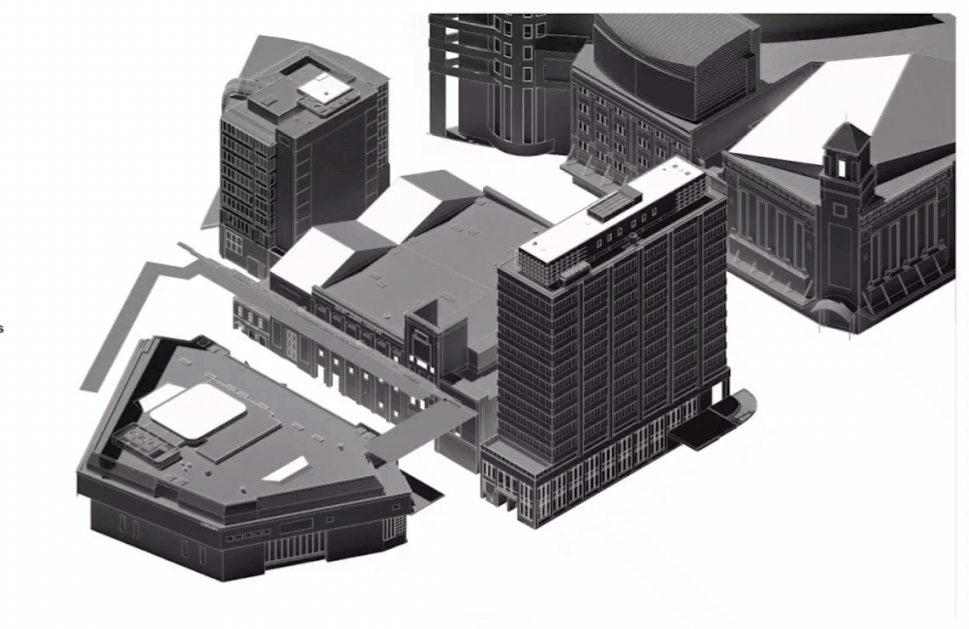 Now it hides behind a mask
Flawed
Outcasted
Not up to standard.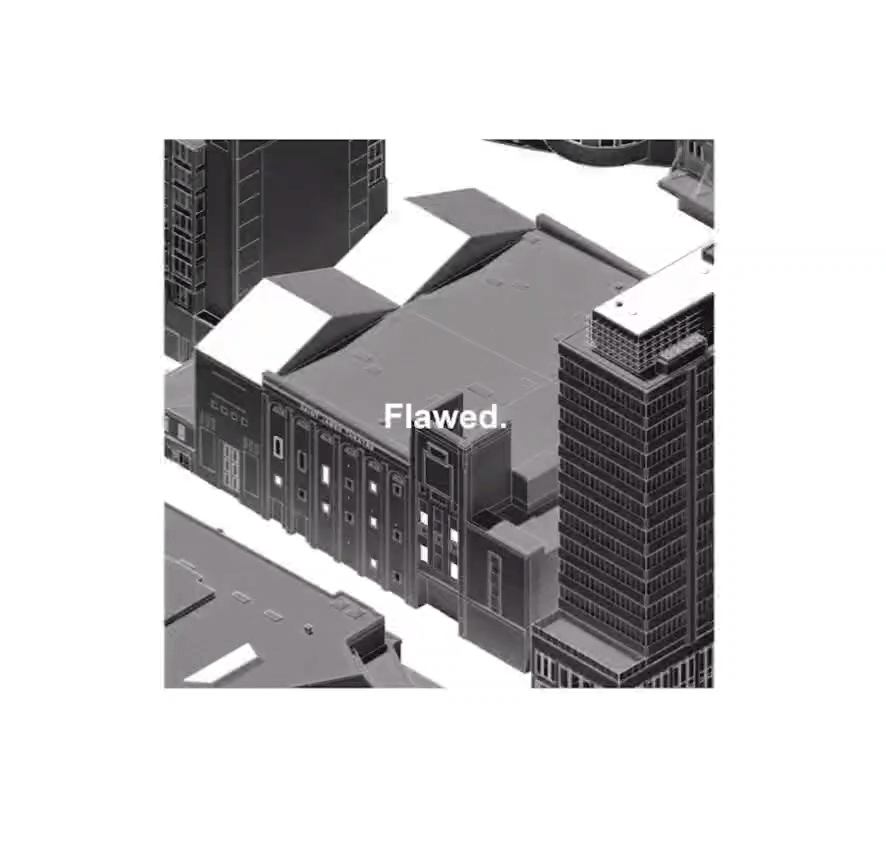 One last face
For St James,
Between two skins
A hug
In hopes of it being
Restored one day


Soon.
An architectural tree hug almost

One that takes form
From significant existing

*
Elements of the facade

A new skin
That

veils away
from
Order
Surveillance
Society

To protect the theatre.



For us to hide, for a moment.

And there
between two skins,


a space is formed.

An in-between space
In protection of all life's
need to flourish.
Acknowledging that
nothing is
Static.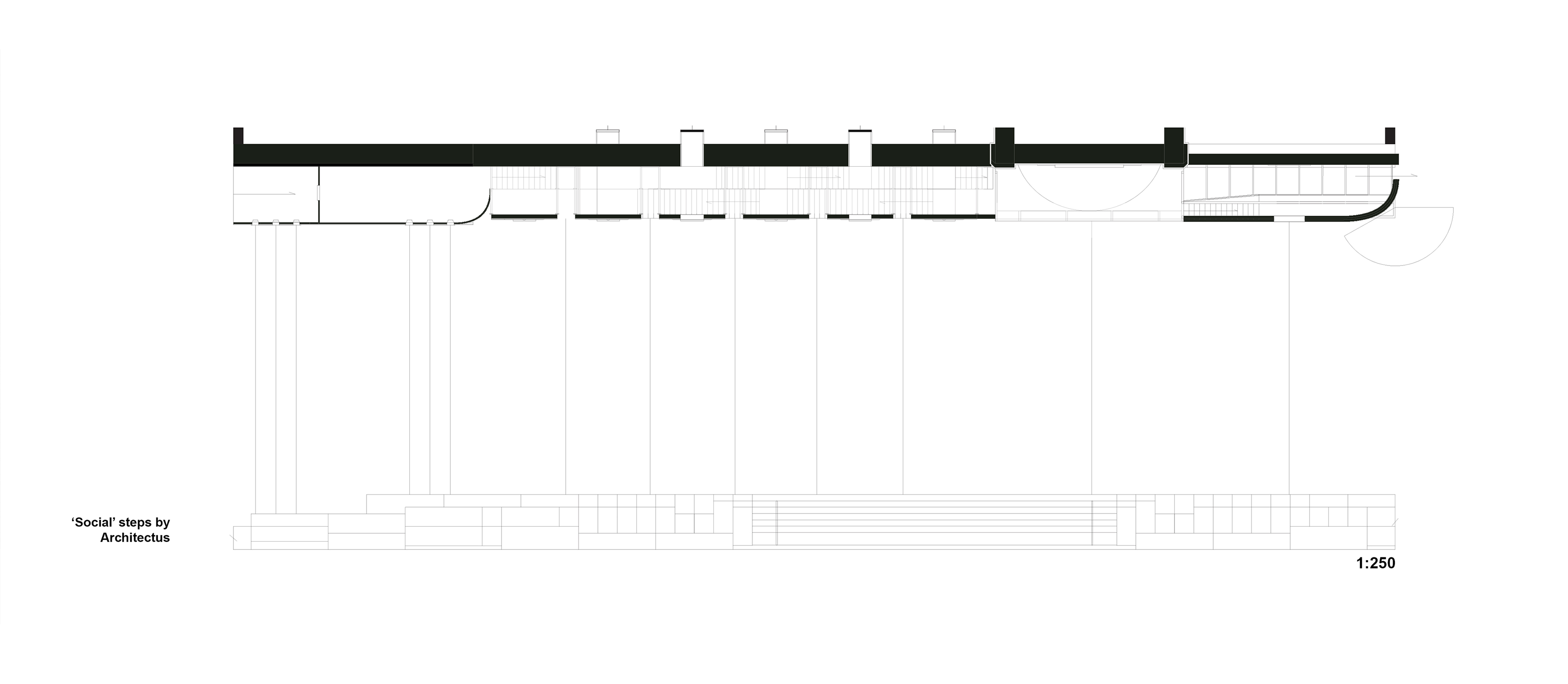 Or alone


Rather alive

Pulsing at many scales
Through the relationship of
each other and the other.



The more-than-human
*
The architecture
*
The sonic space
*
The human
*
This new facade
feeds curiosity
Through the

windows

without giving too much
away.
Encouraging those low
On battery
social battery


To hide and recharge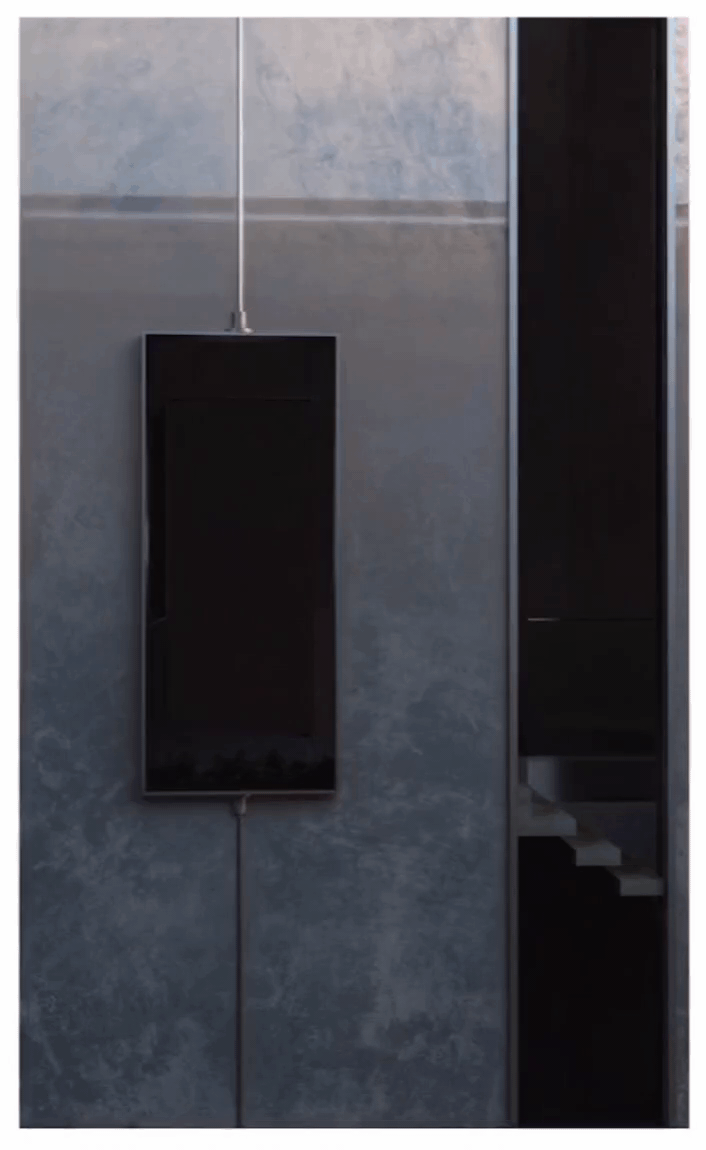 for a moment.

A space that asks
Performers to


Stop Performing.

Unmask
In order to embrace
the space
the hug
and everything that makes up
this hug,


including yourself.


As the architecture
Tempts you
To

make noise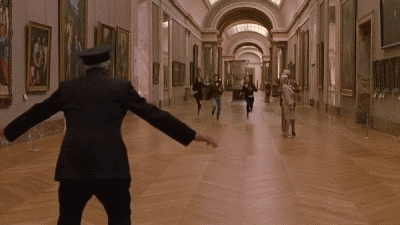 From the tap dancing
Floors
To the echoing sonic


Corridors

That conducts
And therefore

resurrects

the heart and soul of
St James.
The pulse
that is,


the Hug.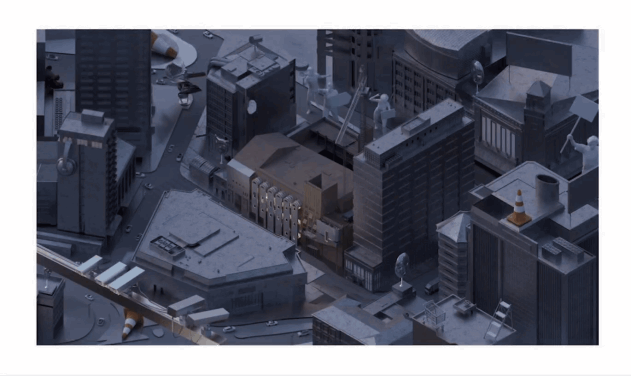 This Hug,


will not last forever.

The aging materials
become the instrument
that measures


the time that is left.


This Hug,
will not last forever,
Because it cannot be

*

owned by Anyone,

*

because freedom

*

Is the enemy of Possession
And Possession
equals Permanence.

Oh, and hey,
before you keep
scrolling
tapping
swiping
I hope you are doing well too. I hope that you had a wonderful new years and that 2022 will bring out a new better -
you.
And, much like spotify
Don't be afraid to look back.
To stop performing
even just for a moment.

To unmask your

facade

.

Kind wishes,



J.