This project emerged from a deep frustration with the capitalist system that we live in today. Prevailing neoliberalism enables institutions of higher education to operate and advertise in similar ways to large privatised corporations. An unregulated market has allowed for the 'businessification' of education, and universities are now able to rely on market forces and demand for a 'golden degree' to prioritise financial gain.

At the University of Auckland, the free market motivates the removal of specialised libraries, resources and services which are legitimately required but not financially profitable. Masked by the promise of a singular performing arts centre, the Maidment Theatre was demolished as spending $16m on seismic strengthening was deemed inefficient and the lack of a performing arts space to accommodate its degrees were unnecessary. While six years have passed since the destruction of the Maidment, plans for a new theatre have still yet to be seen. There is seemingly demand, however, for attractions such as the large, ugly, and shopping mall-esque 'Recreation' and 'Wellness' Centre, built to entice prospective students to the University. The implication is that the success of the University can be reduced to a flashy storefront sports centre. The volume of research projects and theses published by each school or the ratio of jobs offered to UoA graduates seem to add to the appeal of the University, rather than the actual quality of education provided to students.

To avoid political conflict and sustain order within the school, the built environment of the campus is segregated into faculties. These combined tactics leave students feeling isolated and insignificant, a perfect sedation from any unity or potential change of the current system.

a burial at 313

the crisis of campus
death on the pale libraries

My project is set in 2023 and illustrates a takeover of UoA's new Recreation and Wellness Centre (Building 314) its final construction phase. Students siege and occupy Building 314 in an act of protest, setting up temporary structures for inhabitation and using the building as a space for education. Chantal Mouffe's theory of agonistic pluralism seeks positive aspects of conflict, particularly regarding the reform of our concepts of democracy. This project adopts Mouffe's ideas of agonism and aims to generate a creative educational ecosystem where makeshift studios and performance spaces emerge within sports halls and specialised gyms. Workshops provide substantial areas to create costumes, sets, films and instruments for performances and material for further advocacy for a non-hierarchical University.

A new community within Building 314 encourages an updated system of free education where staff members are welcomed to provide education they believe should be taught. The system allows students across all faculties to participate in a space that is free of educational standards, system enforcements and the surveillance of UoA. As time progresses, the free school would expand and grow with staff and students as well as appropriate facilities and equipment for workshops.

These acts of protest may not be physically everlasting, but encourage students to unite in collective agreement; to fabricate and realise change together. Similarly to protesters at a march, individuals must return home at a certain point, or be physically removed by security. These temporal acts call for collective self ownership over an otherwise externally controlled institution. The impact of the people's power will exist in the experiences and memories of the active performers and passive observers well beyond the physical and temporal act of the takeover.

As students of a neoliberal society, my project aims to bring awareness to the backstage operations of a private institution. The Takeover begins to propose an alternative tertiary education and encourage self control and direction of our education and our futures.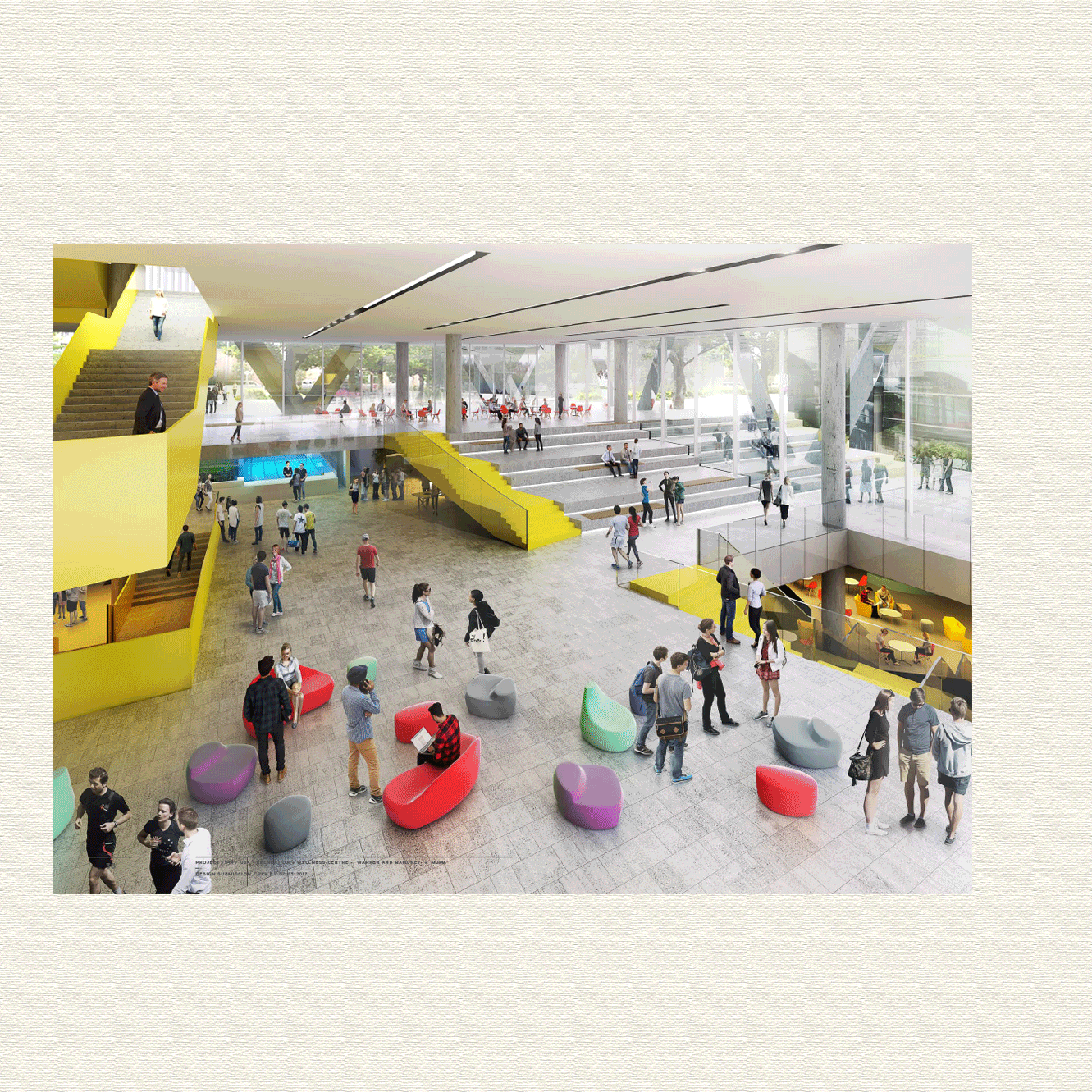 main foyer as projection space and artist studios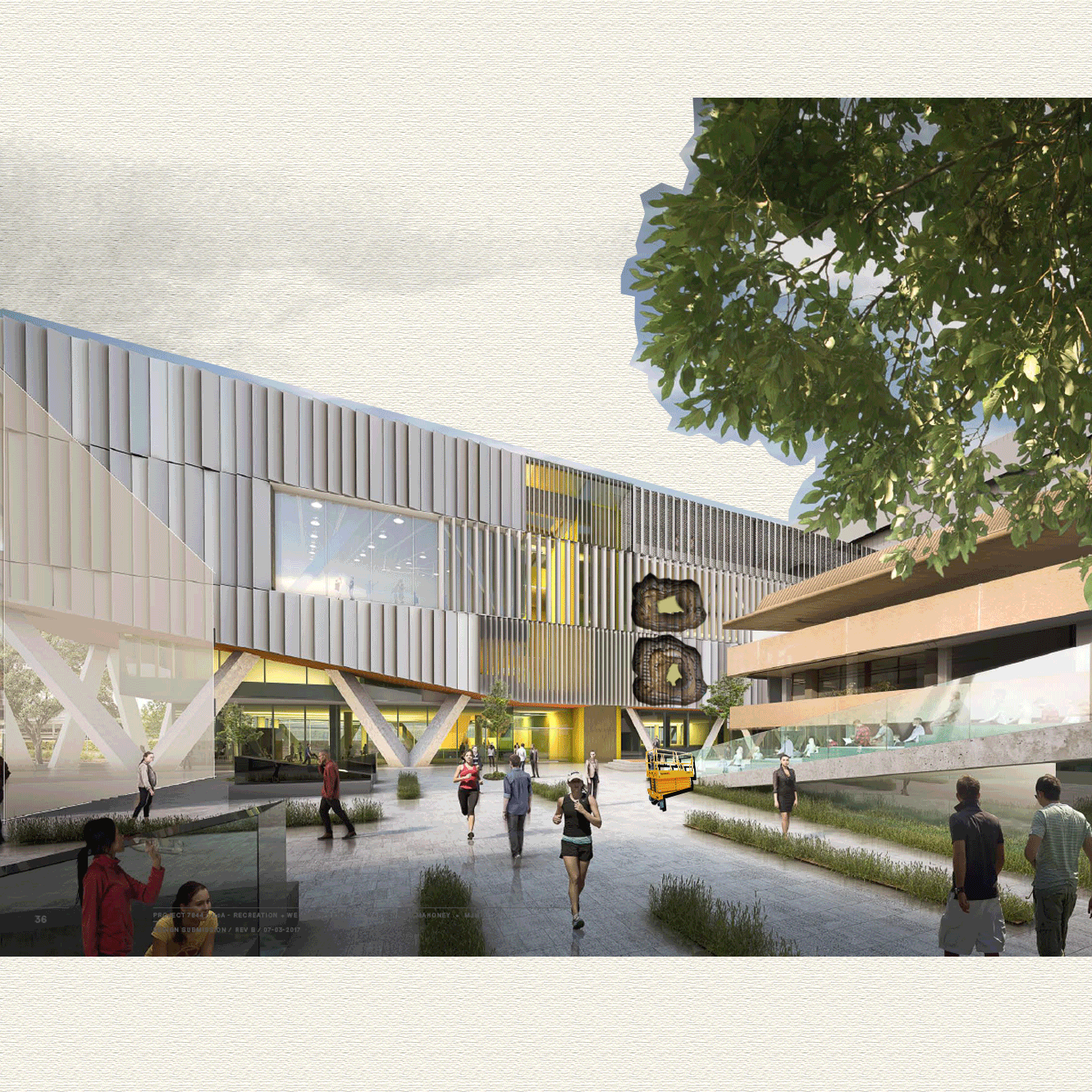 large apertures in facade to transport large set pieces

Maxine Goon is a creator and Masters student at the University of Auckland. She is interested in psychology and anthropology, political activism and the thresholds between art and architecture.

This project was completed during Advanced Design 1 in 2021, under the supervision of Dr. Dorita Hannah.